The Jogamaya Memorial Institute was set up in the year 2000 by renowned businessman and social worker Mr. Madhusudan Nandy in the fond and esteemed memory of his beloved mother , Late Jogamaya Devi.
Jogamaya Devi had a vision far ahead of her times. Having experienced the brunt of penury in her life herself, she realised the golden truth of live – that education and only education can help us combat all adversities. So with the aim to promote education among the people of her locality. She urged her children to set up an institution that could impart quality education and modern thinking among the students.
JMI emphasizes on the need of discipline but also believes in allowing a child to grow and flourish in a happy and fearless environment without curbing his or her natural instincts. The discipline, though strict doesn't fetter the children in anyway. The aim of JMI is not only to produce pupils brilliant in academics alone but also to produce true human beings who can be the pillars for their country and uphold values of truth, tolerance and empathy.
JMI believes in imparting education that can help a student to be confident and face challenges. The curriculum does not restrict itself to black and white text books alone but ensures the all-round development of a student with a rational mind and a scientific approach . A lot of importance is given to practical classes to reduce the drudge of daily lessons.
Welcome To The Family Of Jogamaya Memorial Institute
People says miracle happens. We believe in making them happen through
Awakening of the sleeping giant of possibility in your ward.
Instilling into your ward's curious mind a desire how to grow personality and an ideal citizen through good habits, moral vlues, perseverance, discipline and good character.
Providing facilities that are conducive to the development of moral, mental physical, emotional setups.
Providing most modern devices for academic excellence.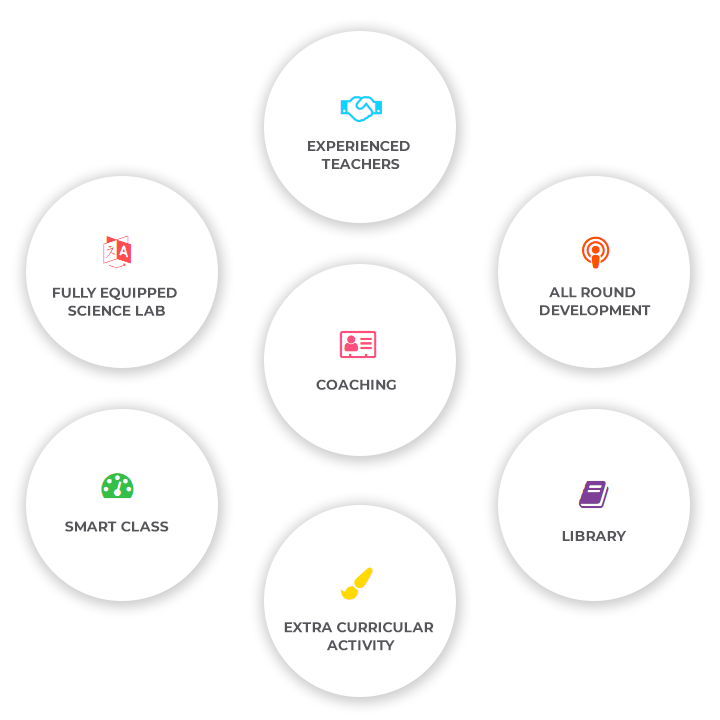 Specialized experienced teachers
Special coaching for Sports and co-curricular activities
Separate laboratories for physics chemistry biology…….
All time library facilities
Remedial classes for academically weak students
Security sms alert facility
Great teachers do it all. Across all ages, languages, ethnicities, and subjects, teachers are some of the most widely skilled people around in order to be successful. A day in the life of a teacher can vary greatly depending on the subject and grade level in which they teach.
From Kindergarten to high school and special education to statistics, one theme runs consistently throughout every great teacher's career: their job does not end with the school day. Although standing in front of the classroom is a huge part of a teacher's responsibilities, they extend far beyond that into the lives of their students, their students' families and their community.
Teachers are in a unique position to have a direct impact on their students. Teachers can see their work in action, see the changes they affect, and in so doing they witness firsthand their goals coming to fruition. No matter what the goals are, they can pretty much be summed into a single sentence: You want to help people. And there are many ways you can help someone as a teacher. To name a few, teachers aspire to educate, to inspire, to learn and to affect positive change.
We are inviting you to be a part of our family. Fill up the form with your updated bio-data. We provide best in class remuneration packages and facilities.